Welcome to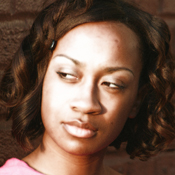 Speak It! Collections Spoken Word Artist, Author Ayanna
E-mail: Ayanna@Speakitco.com
Archive from September, 2011
The Other Woman: Healing from Bondage The Play
Don't miss this show. It is going to be dynamic and it will be sold out!
From the Book to the Stage Play
"The Other Woman: Healing from Bondage"
Written and Produced by L. Ayanna Brown
Saturday, October 15, 2011
3pm
Tickets are on sale now! $25
Invite your church groups, book clubs, sororities, fraternities, family.
Calling all men and women, married and single- this is one play you don't want to miss.
"A woman's heart should be so hidden in God that a man has to seek Him just to find her."— Max Lucado